Over the last 15 years Vega has successfully produced and delivered Hydraulic Locking Cylinders named V260CF. Over the time, though, Vega has updated this Locking Device to better confront more demanding performances.
Vega has always been a company with a specific catalogue and we value reliable spare parts. Tracing serial codes is very important because it allows us to find the correct spare parts. For a Locking Cylinder with constant updates Vega faced a bigger challenge because over the time some parts such as Pins and O-rings where modified but lost adaptability with the Cylinder Body.
Today we are discussing how to match the correct version of Vega V260CF Body with its Pin and O-Ring.
• Vega has been producing 3 versions of V60CF over a period of 15 years
• Each version has different Spare Part codes
How many Locking Cylinder versions are now available? Vega is NOW producing 2 different versions of V260CF. The main differences are in the Switches and in the Locking Ring. Both have similar capabilities but we are working toward eliminating one of the 2 version. In the past we produced a third type (Version 04) that has been replaced by a new one (version 05). This simple guide is designed to explain how to correctly chose the correct pin and o-ring and to match them to the right body.
The next Picture will show which marks or laser-printed codes should be identified on the Body of Vega V260CF Locking Cylinders.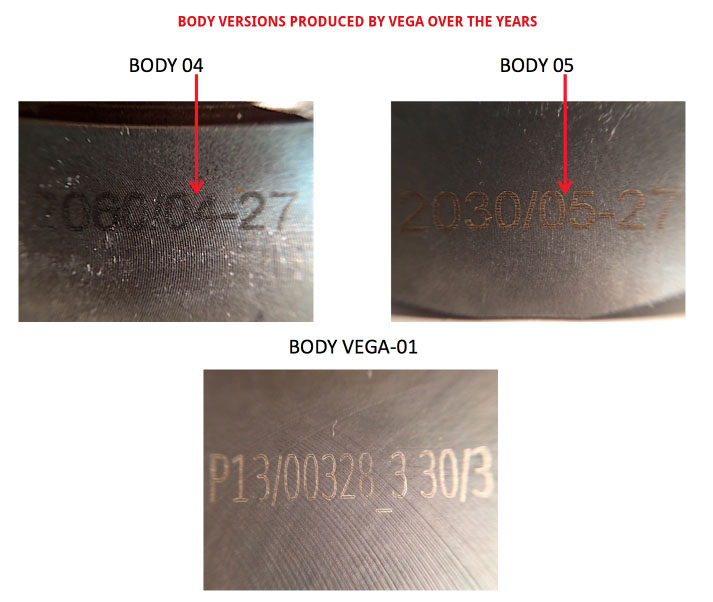 Now we need to look at the Pin we have available with our stock and see if we can identify with the following photo.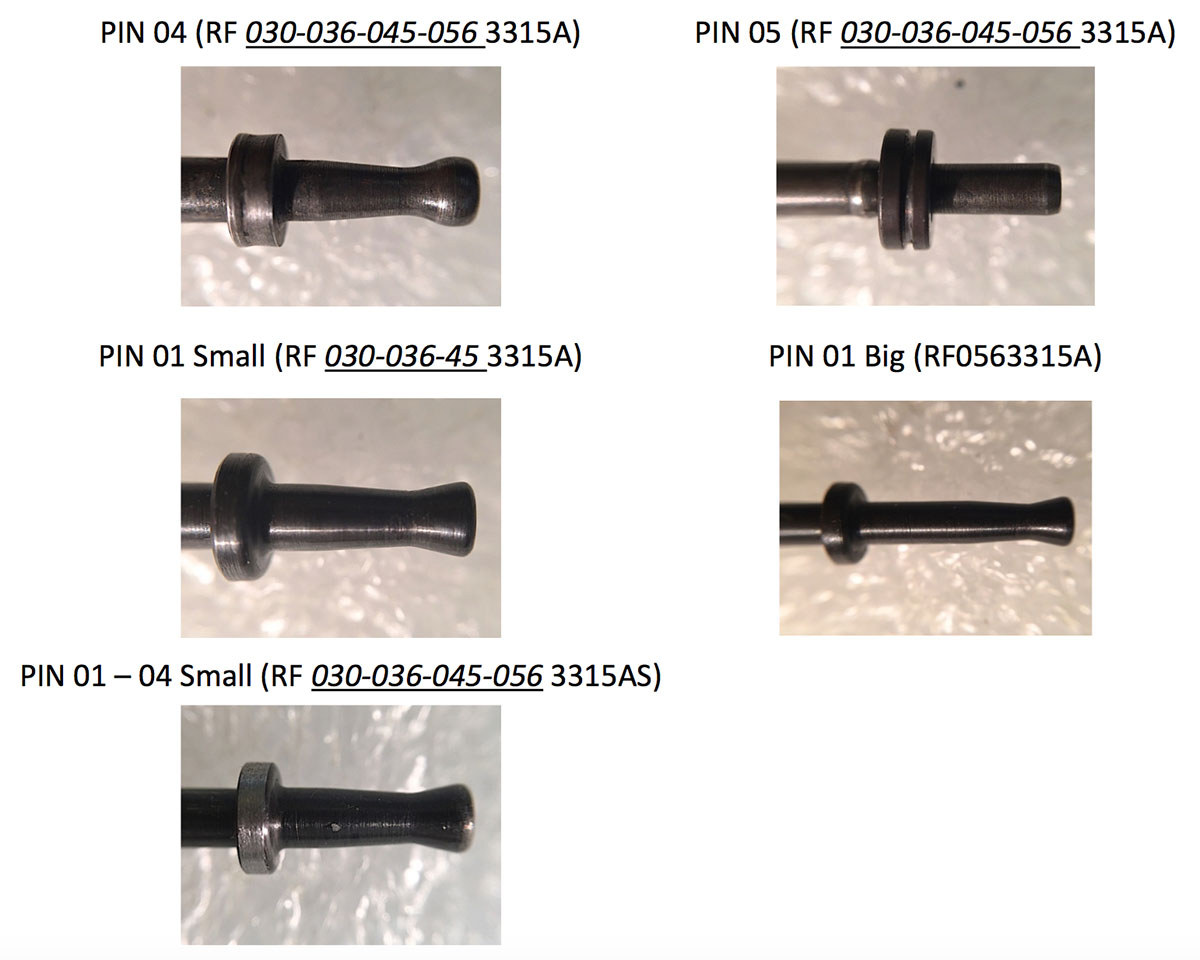 Now we need to do the same operation with the O-Ring of the Pin of Vega V260CF Locking Cylinder using the next image.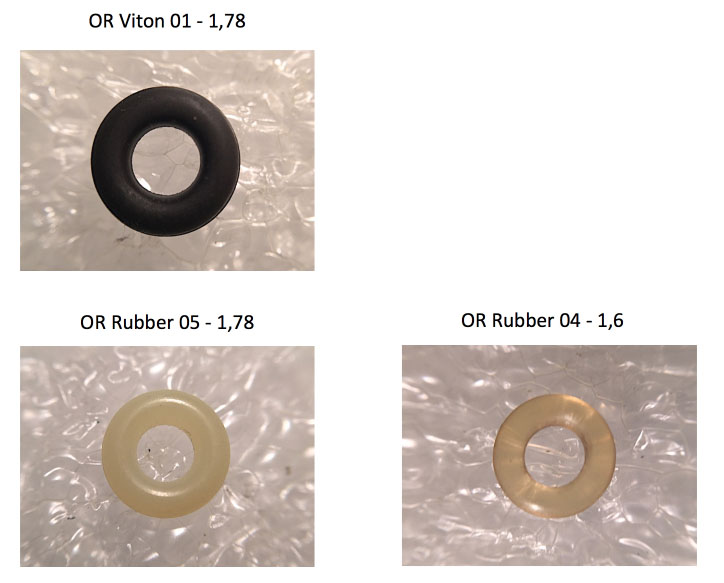 Now we need to combine the information collected with the following combination.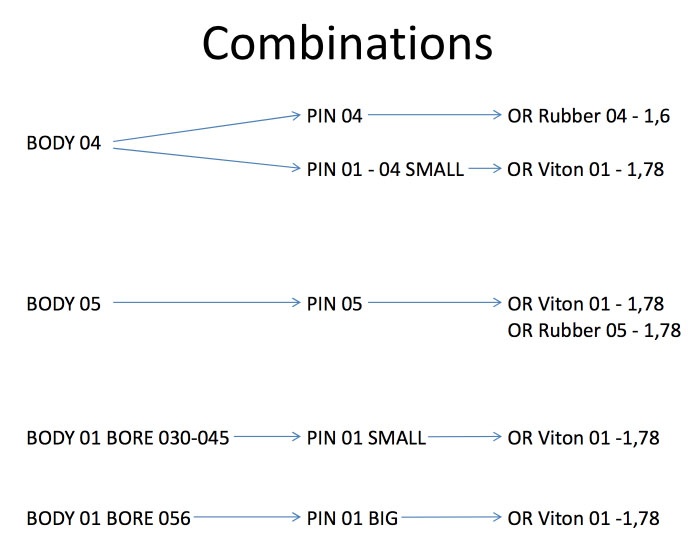 Now we know how to choose the correct spare parts from our stock and assembly that to our V260CF Hydraulic Locking Cylinder even though we bought and use different version of Cylinder.