What is the cause for VEGA V260CF Locking Cylinder to get stuck?
There are 4 main causes that can jam the locking ring inside the groove in the frontward position. The first is the wrong application of the pre-load concept during cylinder mounting phase, for this we can refer to another document. I strongly suggest selling each time Vega pre-load flange together with the cylinder.
The preload could be too tight because the customer does not follow the tolerances expressed in our catalogue.
The second cause is that static front load in kg far exceed the values expressed in our catalogue, for example in the catalogue at page F4 we can see the chart the Locking Static Force values are much lower when the preload is applied compare to those without preload.
The third cause could be the mold create a plastic components that when solidified obstruct the movement and jam the cylinder rod.
The forth cause is due to the precision of all the components inside the cylinder. In this case the only solution is to mill the cylinder rod front surface area and the piston front surface area by 0,1 to 0,15 mm, this will solve the problem of jamming, but will cause another problem with rear sensor reading. What is this problem? Milling these surface areas will also modify the stroke of the cylinder, and this will give problem to the rear sensor, because the pin will not reach its full tilting movement and will not excite the inductive sensor.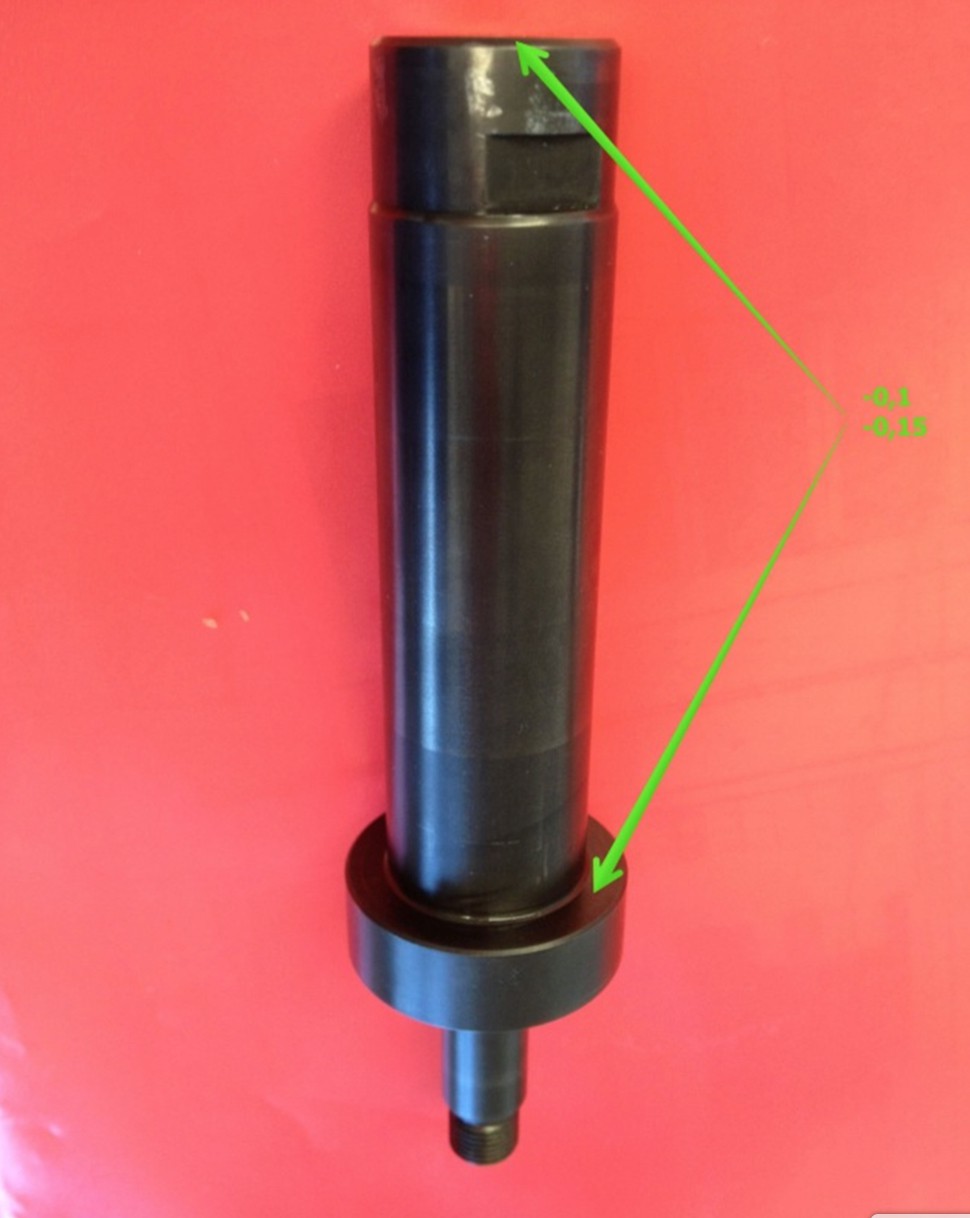 As we know the length of the slide stroke movement should always be longer than the cylinder stroke movement if we choose to have the sensor installed on the cylinder.
REMARKS
It is very important to check all the causes from step 1 to 4 because and DON'T jump immediately to step 4. As we have already explained the risk of modifying the piston rod part will be to jeopardize the usage of the sensor, so this should be the last resort.
This last step should be performed by our staff and NOT by the customer.
It is often that we think that milling the rod and piston by 0,05mm can solve the problem of cylinder movement and will not cause any problem to the cylinder sensor. This could be a good idea but according to Vega Technical Staff will not be enough to avid the cylinder jamming.