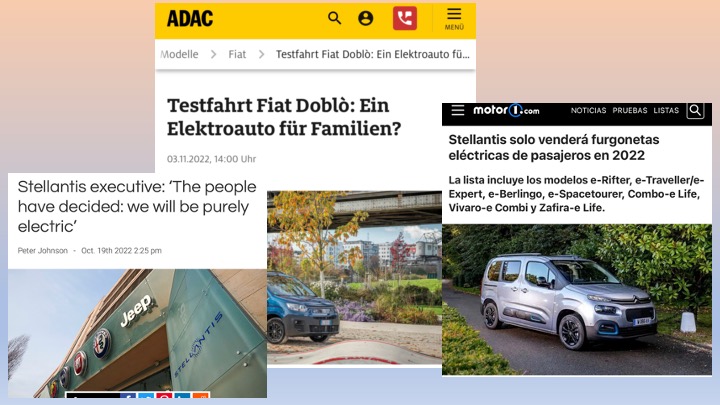 Electrification is the future, and we will not only see it in passenger cars. For a few years now, we can find various electric vans in the European market. Although the real boom has occurred recently, currently the supply of vehicles with these characteristics already exceeds 25 models. And this is just the beginning.
With the one that is falling, many professionals, freelancers and fleet managers wonder if it is a wise decision to buy an electric van or better a diesel one. The doubts are multiple and varied: How long will it take to amortize it? Are there aids for the purchase of an electric van? Isn't the electricity bill going to rise excessively? Where will I charge it on a day-to-day basis?
Of course, we will not be the ones to blame you for worrying about the economy of your business. Of course, you have to face the purchase of the vehicle thinking about the future. In addition, you must do it knowing all the pros and cons of each type of motorization. Not everyone fits an electric van, but for others it is the ideal vehicle.
In the variety is the spice. What you have to be clear about is that there are many points that you must assess. It is true that an electric van has more advantages than you might think at the outset, but it also has some significant drawbacks for a business.
Little by little, many models of electric vans are appearing in our market. What's more, manufacturers like Stellantis will only offer electric versions of their models. Best of all, the latest releases are the most interesting. We are talking about electric vans that offer superior performance and increasingly competitive prices.