As our official website gets revamped and our costumers find out more about our new e-commerce store, we decided to give a complete new look to our blog as well. Why?
Sometimes, the old look made browsing through our blog a little confusing. Moreover, we also wanted to add some new handy features in order to simplify things for our customers.
What are these features? What's new on our blog?
   Browsing Through
A good blog needs to be informative, and searching for specific topics within the blog itself should be intuitive and easy. Our blog posts were already divided into categories, and the use of the search bar and hashtags made searching for particular words and topics very easy. Yet there was something missing—browsing from our blog to our other websites was not as intuitive as it was supposed to be. That's why we decided to make things easier. Not only we gave a whole new, clean-cut modern look to our blog, but we implemented some icons with very specific purposes.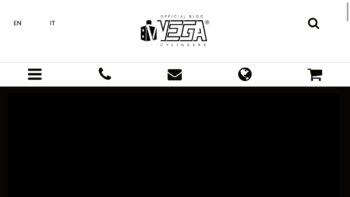 As pictured, on mobile devices five icons will appear in the upper section of the page:
Category Menu

—the first icon from left, representing a list, is a quick way of browsing through the blog categories, and it also gives a quick shortcut to the blog homepage.

Phone

—the second icon is a very quick way of calling Vega. Do you need to have further information? Do you want to order one of our cylinders? Calling our headquarters has never been so easy—just one click away!

Information Request

—the third icon allows to request for further information by sending a written message. If you're not in such a hurry, sending a text might be the best way of asking for more information or explaining any problem you might have.

Official Website

—already present in our old blog, this fourth icon is just a very handy shortcut to our official website.

E-commerce

—this fifth cart-like icon is the latest addition to Vega. Do you need a new cylinder? Visit our e-commerce website and purchase one of our bestseller cylinders!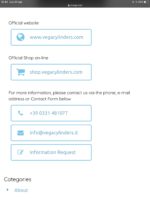 On personal computers and tablets, these icons are situated at the page bottom, and they look a little different. As pictured, five links will appear. The first two will lead you respectively to our official website and our e-commerce website. The other three are quick ways of contacting Vega—phone call, e-mail and Information Request.

Quick News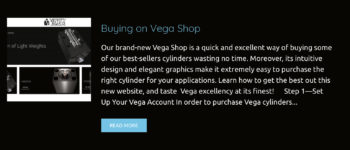 Another welcomed addition is the Quick News slide. All our most important and useful posts and articles will be appearing in this slideshow, giving you a very quick access to them without the need to search through the whole website.
What do you think of these changes and new features? Do you like the new look? What would you suggest improving next? Let us know in the comment section below!