Vega has been providing a special Maintenance and Support Package for a few years now. But what's so special about it?
Some hydraulic companies can boast a great staff of experts—with many years of experience—mainly or solely within their headquarters. They
all seem confident they can solve all the customers' troubles and anxieties. But what happens when problems arise far away from the company's headquarters? How can timely help be provided?
Vega has developed a series of tools readily available to support our customers both near and far. Let's review all such tools:

   Quick Supply of Spare Parts Anywhere You Are!
Vega can supply spare parts anywhere in the world just overnight. By keeping a big supply of spare parts in their warehouses, and using only accredited curriers to ship them all around the world, Vega is able to timely deliver spare parts to all customers in need.
    Maintenance Videos
After receiving the spare part you needed from Vega, you need to know how to repair your cylinder. Vega published an app for iOS and Android, containing instruction videos to guide you through the maintenance work with a smile. This app and its videos are available in several languages—anytime, anywhere (including mainland China).
Service Bag

Sometimes screwdrivers and nippers are simply not enough. Therefore, Vega is also providing a Service Bag containing all the tools you need to maintain your cylinder without damaging any part. Using these tools can really speed up your downtime!
   Online Info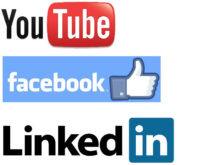 Vega also added a special feature to the app in order to find the needed spare parts quickly and correctly. Moreover, it also lets you report your claim without missing relevant information.
An online blog has also been made available, containing case studies and technical articles to give you more insight into our cylinders.
   Constant Support
Last but not least, Vega has been training specialists in several lands for many years. Therefore, it is now possible to provide a full 24/7 support all around the world! For example, in some countries, Vega staged a complete maintenance room where to replicate assembly operations and working conditions, so as to be able to provide a more focused support.
Find out more about our support team on vegacylinder.com/salesnetwork!